Details

Created: November 1, 2014
Written by Harris Kisseoglou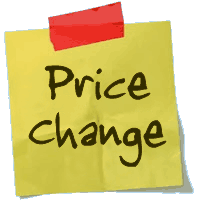 We hope you are enjoying the benefits of Find my Font. Our vision has always been to offer a great product and services at the best price, and we're committed to delivering tangible value on a consistent basis.
We are writing to you to inform you about an upcoming price change. Before we give you the details, we'd like to give you some background and the rationale behind the price change.